Incubation of projects
An incubation program
Since moving into the new premises of the Nile, Cnam-Enjmin has set up a program to support the creation of game studios, particularly for its students.

For several years now, we have been trying to support these creative students and entrepreneurs to the core.

The premises have enabled us to create an incubation program based on the Cnam incubator, but which is also anchored in the local fabric and is part of the EurekaTech technology park in Grand Angoulême, which provides us with financial support.

The programme currently consists of providing students with material support (premises, machinery, basic services), advisory support through the workshops of the Cnam incubator and the support programme of the Grand Angoulême technopole.
We have taken the support even further thanks to the intervention of our teachers who come to advise our incubates when they come to Cnam-Enjmin.

In order to extend its activities and strengthen the services offered to incubates, we wish to network this incubation program specifically oriented towards video games.
SpielFabrique
has become our first partner and provides its
acceleration services (financing)
. Following the creation of a new partner company in Angoulême,
La Compagnie des Martingales
, we are now able to offer the best projects the full range of possible productions (co-production with the authors, production only by the authors, or production without the authors).
To date, our incubation program has enabled
3 companies
to set up in Angoulême and has helped create
17 jobs
.
We are currently supporting these 3 studios
:
Pile Up!
Pile Up is a 1 to 4 player co-op 3D platformer for friends and families! Jump joyfully, play together and use items from the environnement to build the funniest piles! Coordination and creativity is required to progress through the joyful levels of the cardboard world and encounter the most friendly bosses!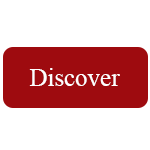 Kalank,Partager des moments de jeu et de créativité en réalité augmentée!
Kalank développe des jeux et expériences pour les générations actuelles et futures des équipements RA.
Grâce à une expertise conceptuelle et technique de la réalité augmentée, les filtres Snapchat et Facebook de Kalank ont permis à des millions de personnes de partager des moments de jeux. L'équipe de Kalank a travaillé avec plusieurs sociétés comme Yves Saint Laurent et King pour amener leurs univers dans la réalité augmentée.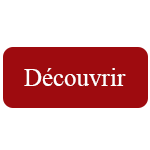 Ebim,Port du casque obligatoire!