About our program
JMIN - Master's degree in Video Games & Interactive Media
Gaming is your passion? Make it your career!
Students on the master's degree in Digital and Interactive Games and Media specialize in one of six tracks*:
Game Design
Game Art
Sound Design
UX/UI Design
Game Programming
Project Management
*Applicants must choose which specialisation they would like to major in when applying for the entry exams. Common Core Specialization First Semester.
A high-level training course
The master's degree in Digital and Interactive Games and Media is jointly accredited by the National Conservatory of Arts and Crafts and the University of Poitiers.
This is a 2-year postgraduate degree designed to train high-level artists, designers and academic researchers in the fields of video games and interactive media.
Our strengths:
optional double-degree studies in Germany and France with our partner, the Cologne Game Lab (Institut der TH Köln),
suitable educational environment to promote pre-production (the school has its own incubator program: "All4Games"),
multidisciplinary teamwork throughout the course: at the end of each year, students from the various specializations work on a shared project under the same conditions as in the game industry,
students participate in numerous international & national events (Paris Games Week, Game Developers Conference, Electronic Entertainment Expo, among others),
we are glad to count on the support of Ubisoft and other leading enterprises.
The master's program is certified by the French Video Games Trade Association (Syndicat National du Jeu Vidéo) and received an A+ qualification level when appraised by the French Association for Quality Assurance in Higher Education (HCERES, former AERES).
Student's graduate with a master's degree as detailed in the French national register of diplomas (Master: RNCP I - EQF 7 level).
The program, which takes place in Angoulême, combines French-taught (1st year) and English-taught (2nd year) courses.
Cnam-Enjmin is the sole point of admission for all students.
Persons holding a bachelor's degree are welcome to apply, whether in initial training or continuing education. The VAE French procedure allows Cnam to grant full degrees based on work experience.
Tuition & Fees
For European students - nationals of a member country of the European Union, the European Economic Area, Monaco, Andorra or Switzerland: €335/year (this includes the €243 tuition charges at the master level in public institutions plus the €92 Student and Campus Life Contribution fee known as the 'CVEC'*). It is possible to obtain a CROUS scholarship on the basis of social criteria and, for those having completed a "Licence" in another French region, a mobility financial aid for graduates.
For non EU-students: You will be required to pay differentiated registration fees if:
You are enrolling for the 1st time for a Master's degree;
Provided that you are not permanently settled in France.
The French State will thus cover two thirds of the cost of your training. The total registration fee that you will be required to pay will be €3,770 per year.
Please note that you can apply to a CROUS scholarship, an Erasmus+ mobility scholarship for foreign students, a French Ministry of Higher education and Research scholarship or one of the many French Europe and Foreign Affairs Ministry scholarships for foreign students.
French regions and towns allocate scholarships to foreign students enrolled in programs in their region.
---
*The CVEC applies to French and foreign students enrolling for a degree program in a public or private institution on higher education in France.
Why choose the French Graduate School of Games and Interactive Media?
Cnam-Enjmin (Cnam) is supervised by the French Ministry for Higher Education, Research and Innovation.

Cnam-Enjmin (Cnam) is classified as a "Great Institution" (among France's top higher education establishments).

All training courses are provided by experienced industrialists and teacher-researchers (each of them PhD holders) from Cnam & the University of Poitiers.

Student's projects are frequently rewarded with numerous French and international awards.

Facilities: an exceptional workspace of 4,300 m2, entirely renovated, on the banks of the Charente river.
What is a master's degree?
A master's degree is an EQF* level 7 qualification above Bachelor's degrees but below PhDs.

The master's degree is a higher education diploma delivered on behalf of the French government. It is awarded to postgraduate students who earn 120 ECTS**-credits.

The program includes theoretical instruction as well as methodological and applied learning. All students undertake work placements.

The training course introduces students to academic research. They are required, either to write a thesis or work on a personal project.
---
*European Qualifications Framework
**European Credits Transfer System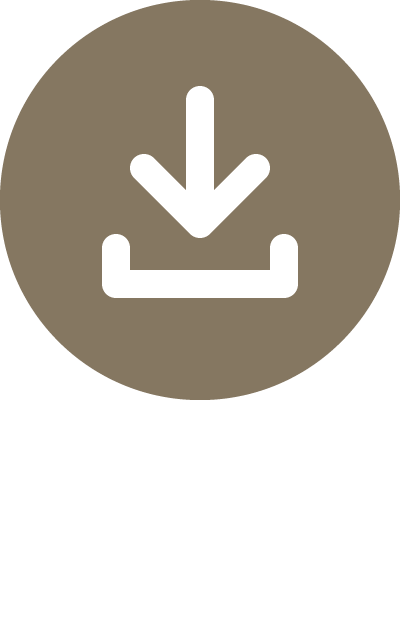 Download the presentation sheet of the JMIN master's degree program
Number of students: 55

Degree duration: 2 academic years

Entry requirements:

an undergraduate degree

French and English proficiency

Entrance exams

Where: Angoulême
What qualification should I take on before applying to the JMIN master's degree?

There is no perfect path to enter this program. We are looking for motivated people who have developed personal projects and a broad general knowledge (audiovisual and video games knowledge is mandatory).

There is no compulsory training course to apply to the Games and Interactive Digital Media master's degree.

Below, you'll find a non-exhaustive list of academic programs followed by our students before joining the master's degree.

Program's tracks

Applicants' and enrolled students' degrees (BA degree or equivalent)
May lead to a job as...
Game Design
BA degree in Screenwriting, BA degree in Film & Video Production, BA degree in Audiovisual Communication, BA degree in French language and literature, BA degree in Communication and Information studies, BA in Media & Writing...

(Lead) Game Designer, Level Designer

Visual Design
BA degree in Screenwriting, BA degree in Audiovisual Communication, BA degree in Communication and Information studies, BA degre in Visual Arts, BA degree in Computer Animation, Art and Design, BA degree in Animation, BA degree in Photography, BA degree in VFX and Animation...

(Lead) Graphic Designer, 3D Modeler, 3D Texture Artist,
Gaming Host

Programming
BA degree in Computer Science, BA degree in Applied Mathematics...

Technical Director,
(Lead) Engine Programmer,
Gameplay Programmer

Project Management

All types of training, e.g. BA degree in Management, BA degree in Philosophy, BA degree in Computer Networking, BA degree in Communication...
Executive Producer, Executive Game Producer
Ergonomics
BA degree in Psychology, BA degree in Cognitive Sciences...
Validation Test Manager, User Interface Designer
Sound Design
BA degree in Music and Sound Design, BA degree in Musicology, BA degree in Sound Engineering, BA degree in Digital Music...

Lead Sound Designer

Take a look to some of our students' projects
Don't Look
Merci De Rien
Architect
Tales Of Poena
Attuned
Augure
Our Land
Peak
Pile Up
Kill Him With Tea
Atomic Lemon
Perma
Stori